In today's digital age, technology has made it easier for consumers to resolve many issues on their own or through automated systems. However, there are still complex matters that require a human touch, like customer sales, loyalty, and refunds. That's where a well-equipped customer service team comes in. Consequently, hiring the right customer service team is crucial for any business aiming to provide excellent customer service.
Call centers often face high turnover rates with 45%, at least twice the average turnover in other departments.
After experiencing poor service, 33% of customers would consider switching to another company.
95% of customers would share their negative experience with friends and family.
To thrive in the market, you must find and attract top customer service candidates. In this guide, we'll show you how to improve your customer service recruitment process, ensuring your company can hire great customer service employees immediately.
What is a Customer Service Recruitment Strategy?
A customer service recruitment strategy is a hiring plan that companies use to find and hire the most suitable candidates for customer service jobs. This strategic approach involves identifying the specific skills required, crafting unique job descriptions, and utilizing effective hiring techniques. The goal is to build a strong customer service team who great at delivering excellent service and ensuring customer satisfaction.
Key Strategies for Effective Customer Service Hiring:
Prioritizes Customer Service Employee Retention and Satisfaction
Allocates Necessary Resources for the Hiring Process
Distinguishes Essential and Desirable Skills for Customer Service Roles
Implements Effective Hiring Steps for Identifying Top Candidates
Provides Competitive Compensation to Attract and Retain Talent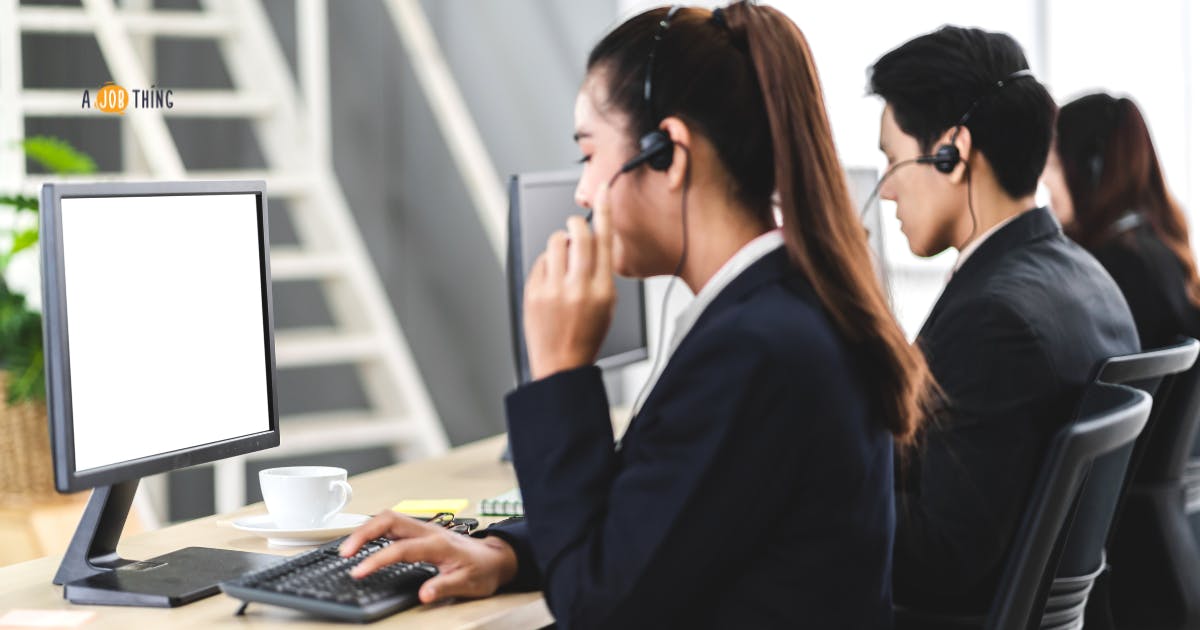 Top 6 Winning Customer Service Recruitment Techniques for Hiring Success
Crafting Compelling Customer Service Job Description
To get started, write job descriptions that are clear and open about what the position needs, the challenges, and the essential skills for success.
What should include in Customer Service Job Description:
Job Title
Begin by clearly stating the customer service job position you want to hire for, such as Customer Service Representative, IT Customer Service Agent, Customer Success Manager, Support Specialist, Call Center Representative, and more.
Job Summary
Provide a brief description of the role, including its purpose and primary responsibilities.
For example:
"As a Customer Service Representative, you will be the first point of contact for our customers. You will assist them with inquiries, resolve issues, and provide exceptional service."
Job Responsibilities
Outline the specific duties and tasks the candidate will be responsible for. Be detailed and comprehensive.
Example of Customer Service Representative Responsibilities:
Respond to customer inquiries via phone, email, or chat promptly and professionally.
Resolve customer issues and complaints with patience and empathy.
Provide product information, troubleshoot problems, and offer solutions.
Process orders, returns, and exchanges accurately and efficiently.
Keep records of customer interactions, transactions, comments, and complaints.
Collaborate with other teams to ensure customer satisfaction.

Skills and Qualifications
Specify the necessary qualifications, including education, experience, and any required certifications. List the soft skills and hard skills required for customer service job positions.
Example of Customer Service Skills and Qualifications:
Bachelor of Business Administration, high school diploma, or equivalent.
Proven customer support experience or experience as a client service representative.
Strong communication skills, fluency in Bahasa Malaysia and English, both written and verbal.
Excellent problem-solving and multitasking abilities.
Basic computer skills and familiarity with CRM systems like HelpDocs and Zendesk.
Ability to remain calm and courteous under pressure.

Salary Range
It is essential to align salary range with the experience and skill level required for the role. Consider conducting market research using salary checker tool to assess the average market salary for similar customer service positions within your industry and geographic location. This data will help ensure that your salary range is competitive and attractive to potential candidates.
A well-written customer service job description will attract the right candidates and make the hiring process smoother.
2. Evaluating Essential Technical Skills
When selecting candidates, it's essential for hiring managers to assess their proficiency in relevant customer service software, ticketing systems, and other tools.
Look for skills like typing speed, familiarity with CRM software, and the ability to navigate multiple applications simultaneously. Implement skill testing and realistic job previews to identify candidates genuinely committed to the industry.
3. Showcasing Exceptional Customer Service Experience
Highlighting candidates with previous experience in providing exceptional customer service can significantly impact your hiring success. Prioritize applicants who demonstrate strong problem-solving, empathy, and communication skills. Previous customer service experience can lead to quicker onboarding and better performance in handling customer inquiries.
4. Immediate Hiring Solutions
To address urgent customer service needs, consider implementing fast hiring strategies. Simplify your hiring process, conduct quick interviews, and offer on-the-spot hiring decisions to promising candidates. This customer service recruitment strategy helps you fill critical customer service positions promptly, ensuring excellent support for your customers in the future.
5. Highlighting Your Organization's Value
During the recruitment process, communicate the unique value proposition of your organization to potential hires. Emphasize your company culture, commitment to customer satisfaction, and opportunities for professional growth. Demonstrating the value of working for your company will attract candidates who are genuinely interested in contributing to your organization's success.
Streamline your recruitment process to provide a positive experience for candidates. Efficient and transparent hiring practices contribute to successful outcomes.
6. Cost of Hiring Customer Service Team
When calculating the cost of hiring a customer service team, HR professionals should consider various factors to make an informed decision:
Recruitment Costs
Include expenses related to job advertisements and recruitment platforms.
Training and Onboarding
Factor in the costs of training materials, trainer's fees, and the time required for onboarding sessions for the team.
CRM Tools
Consider the expenses related to CRM software and any specific tools required for customer support.
Interview Costs
Account for the costs of interview logistics, such as scheduling, travel, and facilities.
Salary
Determine market salaries for entry-level positions and experienced roles.
When it comes to customer service jobs, numerous hiring challenges arise. Having a well-defined customer service recruitment strategy is essential for human resources and employers to achieve hiring success in today's competitive landscape. By incorporating these effective hiring techniques into your customer service recruitment process, you can build a skilled and dedicated customer service team that enhances your organization's customer satisfaction and overall success.
Are you in urgent need of the right customer service team?

We offer a solution! With our Instant Job Ad, you can find the right candidates in just 72 hours. Try Now and ensure your customer service excellence!