Looking for a standout customer service representative to elevate your company's success? Writing a good job description is important to attract the right talent for the job. This guide will help you create an outstanding job description that appeals to potential candidates and meets your company's needs.
Key Highlights for Customer Service Representative Job
The customer service job description serves as a roadmap for your representatives, guiding them towards excellence. This vital role involves assisting customers in resolving product or service issues, addressing urgent inquiries, and proactively preventing churn. With this blueprint in hand, your customer service representatives will thrive in delivering exceptional support and fostering lasting customer satisfaction.
5 Tips for Creating the Best Job Description for Customer Service Role
1. Grab Candidates' Attention with a Compelling Introduction
The first few lines of a job description are critical for capturing the attention of potential candidates. It is essential to start with an engaging introduction that highlights your company's culture, mission, and dedication to customer satisfaction. Customer service representatives have a significant influence on the organization. Their role in building good customer relationships is highly important.
2. Clearly Define the Key Responsibilities
Summarize the main duties of a customer service representative. Use bullet points or short paragraphs to make it easy for candidates to understand. Narrowed down the role's responsibilities to 7 simple bullet points.
These concise job descriptions provide enough information for candidates to grasp the essence of the position. If you're unsure where to begin, here's an essential list of duties that every customer service representative should be familiar with.
Customer Service Duties and Responsibilities
Respond promptly to customer inquiries and provide exceptional assistance.
Handle and resolve customer complaints or issues with tact and empathy.
Maintain accurate customer records and update relevant information as needed.
Provide product or service information to customers and address their questions.
Process orders, returns, and exchanges efficiently and accurately.
Collaborate with other team members to ensure a seamless customer experience.
Deliver excellent service and go beyond what customers want.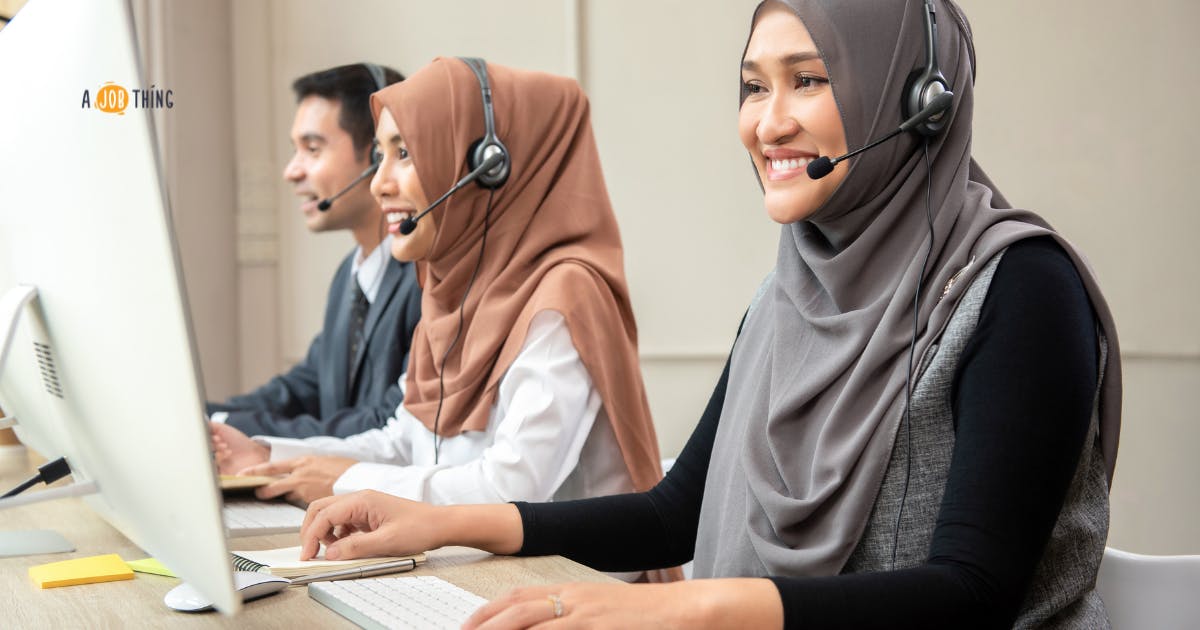 3. Highlight Skills and Qualities 
To attract the right candidate, clearly state the essential skills and qualities you're seeking. These may include excellent communication skills, customer support, empathy, problem-solving ability, and a positive attitude. To provide excellent customer service, be specific about any required technical skills or industry knowledge.
Customer Service Technical Skills Example
Proficiency in Customer Relationship Management (CRM) software to manage and track customer interactions effectively.
Knowledge of ticketing systems to log and address customer inquiries and issues promptly.
Familiar with social media, email and live chat platforms for providing online customer support.
Ability to navigate and utilize remote assistance tools to troubleshoot technical problems from a distance.
Skill in accessing and utilizing knowledge base systems to provide accurate and helpful information to customers.
Expertise in software installation and configuration to guide customers through setup procedures.
Technical troubleshooting capabilities to diagnose and resolve customer issues with efficiency.

4. Attractive Salary
It is important to include a salary range. According to 2019 Indeed Survey, over 70% of job seekers rarely or never see salary details in job descriptions. Set yourself apart from other employers by including the salary range in your job posting to attract more applicants.
5. Benefits & Perks
Remember to mention the corporate benefits and perks. 83% of jobseekers say that a company's benefits and perks greatly affect their decision to accept a job offer. Promote applications by highlighting the appealing perks and benefits you provide to your staff.
List of Perks and Benefits:
EPF
SOCSO
EIS
Sales Commission
Performance Bonus
Yearly Increment
Medical, dental and vision coverage
Training Provided
Crafting a winning customer service representative job description can transform your hiring process. Emphasize clarity, readability, and the perks of joining your organization to captivate top candidates. A warm, welcoming tone makes the description even more inviting.
Don't forget to proofread carefully before posting to ensure a flawless presentation. With these 5 main tips, you will attract the ideal customer service representative to elevate your company's success.
Try Free AI Job Description Generator Today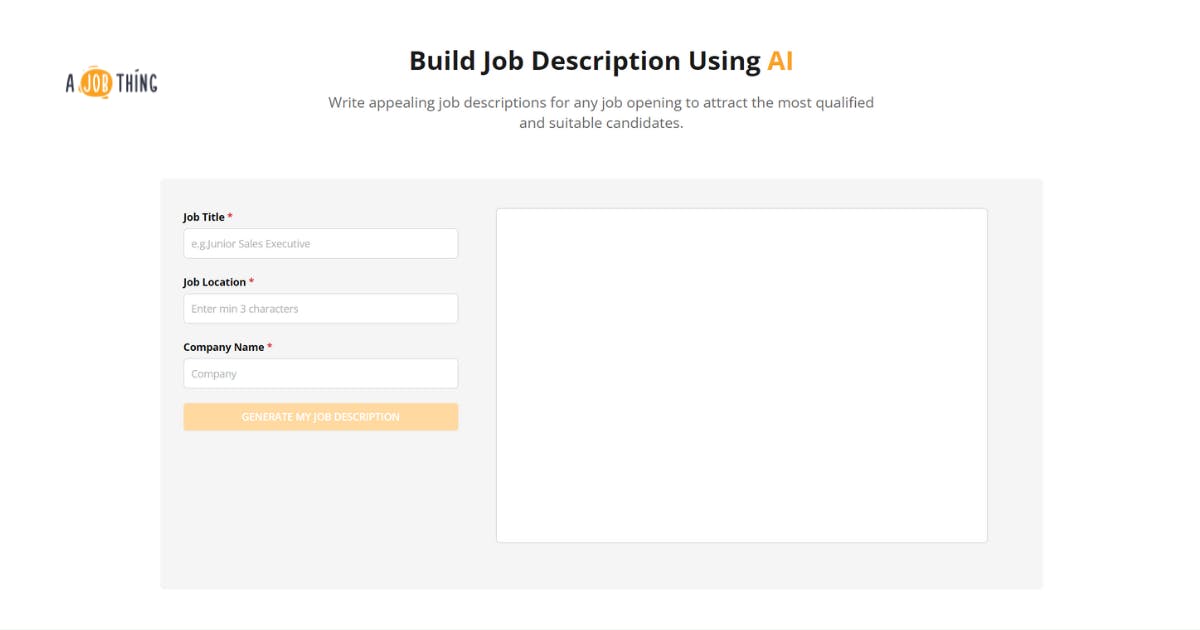 Why A Job Thing AI Job Description Generator?
Create Compelling Job Description for All Roles in Minutes
More Conversions, Less Time
Forever Free
Related: Learn How to Create Job Description in Minutes with FREE AI Job Description Generator

Our user-friendlyInstant Job Ad allows you to create and advertise job openings quickly and efficiently, saving you time and effort. Don't miss out on top talent - Start Hiring Today!